ABOUT NORYA
PRESENTATION
It was in 2013 that the first creations by Norya AyroN were born in Marrakech. Born out of a deep desire to support the women of the Medina, the old city, by helping them to give, work and emancipate themselves, the Norya AyroN brand has become in no time an essential name in the fashion world. At the origin of its success, the audacity to marry traditional Moroccan craft techniques with a more couture design to create collections rich in colors that pay homage to Morocco. Today, Norya AyroN coins are tearing themselves up around the globe.
A true lover of Africa, designer Norya AyroN, who is of Algerian origin, chose Marrakech to put down her bags and give birth to her brand. A whole part of the production of its pieces is carried out by Moroccan craftsmen recognized for their exceptional know-how.
Kaftans, jumpsuits, long dresses, tunics, blouses, it is in a summer and colorful universe that the pieces of the Norya ayroN collections evolve. All imagined in limited editions, they cross the seasons with a timeless design, but are distinguished by their diversity of prints and shades. With Norya's deep desire to be a high-end brand, she selects noble materials by choosing fabrics of various origins, but she also creates her own fabrics, to be sure of guaranteeing exclusivity.
If the designer Norya AyroN is carried by the values ​​and the treasures of Africa, she also has fun drawing her inspirations from the different cultures she has encountered. A sweet mix between the Maghreb, its Berber ethnic groups, England and France. A daring and invigorating cocktail that appeals to women and men across borders
When very young, Norya was already creating her own clothes by mottling her fabrics at the age of 13, a premonitory step.
Later, organizer of events for many years in the most hyped places of big cities like Paris, London, Cannes and Marrakech, Norya gradually developed a real passion for fashion. So much so that it quickly became obvious to this modern day businesswoman to imagine her own brand. The designer then launched herself without a net into the business of her first collections with the watchword to always favor elegance, femininity, style and comfort.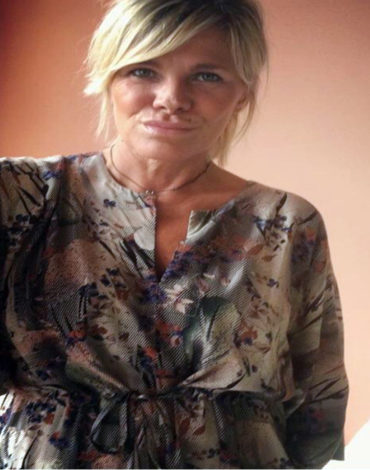 NATHALIE GOGAZ / Collaborator